COMPANY WORKSHOP
​AUGUST 15-18, 2019
Early Bird Registration Deadline: July 1
Where: Sault Ste. Marie, Ontario (Studio Dance Arts) - 612 Queen Street East  P6A 2A4
Who: Open to any competitive dancer (6yrs+)
​
EARLY BIRD Registration Deadline: JULY 1 (add $10 + hst AFTER deadline date)
Special FAMILY Rate: $500 + hst (unlimited competitive siblings)
​​
LEVEL I (Mini Co. 2): $275 + hst = $310.75
Thursday - 2 classes
Friday-Saturday- Sunday - 4 classes daily
​
LEVEL II (Junior Co. 3): $350 + hst = $395.50
Thursday- 2 classes
Friday-Saturday-Sunday - 4 classes daily
​
LEVEL III (Intermediate/Senior Co. 4/5): $350 + hst = $395.50
Thursday- 2 classes
Friday-Saturday-Sunday - 4 classes daily
WORKSHOP SCHEDULE (click link): 
​
HOW TO REGISTER
Please use our online registration:
Early Bird payments must be received by JULY (add $10 + hst after deadline)

Accepted payment methods are: cash, check, debit, credit card (Visa/Mastercard)

Payable to: Studio Dance Arts
ONLINE REGISTRATION BELOW
GUEST FACULTY
We're very excited to welcome our guest teachers:
​MARQ FRERICHS from Toronto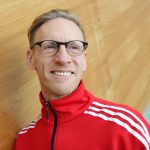 Marq Frerichs began training at the age of eleven at the George Brown School of Dance. He attended the Professional Program at Canada's National Ballet School (1982-1985). He then moved to Ulm Germany on offer to work in the Stadt Theatre Ulm under Pierre Wyss. For two seasons he worked with the ballet, opera and theater companies, honing his theatrical skills. Ulm incited his understanding of the diversity of the stage and the vast outreach of dance and the arts. Upon returning to Toronto he joined Desrosiers Dance Theater as a principal dancer. After 5 years he became the company's ballet master and fulfilled both positions to complete a decade long role in the company. Desrosiers toured extensively throughout Europe, North America and Asia. As ballet master he taught master classes for Desrosiers, notably at the Aspen Dance Festival and at SUNY Purchase. Marq proceeded to pursue a career as an independent dancer and teacher working with Cas Public in Montreal and the Chimera Project in Toronto; with Cirque Du Soleil throughout North America and Japan, and partnering with Celine Dion on The Colour of My Love North American tour. He has also performed in various film and television productions. Throughout this, Marq sashayed at the Globe and Mail as the in-house wardrobe stylist where he brought his theatrical flare to the designs on the pages of the weekend Style section. In 2013 Marq obtained his teaching diploma and Cecchetti Associate from Canada's National Ballet School, both awarded with Distinction. From 2013-2014 Marq was the Head of Ballet at Gotta Dance Studio in Toronto. He was a member of the artistic staff at Canada's National Ballet School, Guest Teacher at the Quinte School of Ballet and a freelance dance teacher in Toronto.
SHANNA CIPRESSI from Toronto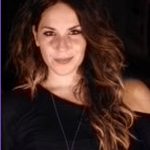 From Toronto. Since the age of five Shanna's feet have been moving leading her into all aspects of dance. For the past 12 years, hiphop has been the main focus of Shanna's dream. The dream to dance professionally has brought her into contact with some of the industry's finest. Shanna has had the pleasure of working alongside Luther Brown, Fatima Robinson, Nick Bass, Misha Gabriel, Laurie-Anne Gibson and Marguerite Derricks, just to name a few. Shanna's experiences as a dancer have introduced her to the movie industry, dancing in such films as Shall We Dance, Confessions of a Teenage Drama Queen, My Big Fat Greet Wedding and as a principle dancer in Honey. She has danced in a number of music videos, award shows, industrial shows and commercials. Innovation and creativity are among Shanna's strengths as a choreographer. She has
MIKAYLA MARRELLI from Toronto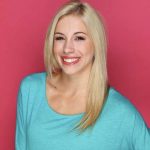 Mikayla has been dancing since she was three years old. She recently graduated with her Bachelor of Fine Arts: Performance Dance at Ryerson University in Toronto, where she has worked with numerous choreographers and dancers from the Toronto area. She performed as a member of a MLB dance and promotions team for two years. She has also trained at the Interlochen School of Performing Arts in Traverse City, Michigan, Debbie Allen Dance Academy in Los Angeles, California, and Studio Dance Arts in Sault Ste. Marie, Ontario. Mikayla has won numerous competition titles and scholarships throughout Canada and the United States. She started training with Jessica Starr at the age of twelve in Sault Ste. Marie, Ontario and later followed her to Los Angeles as part of her company MusEffect.