COMPANY WORKSHOP 2019
AUGUST 12-13-14, 2019: For MINI​
AUGUST 15-16-17-18, 2019: For JUNIOR, INTER, SENIOR
Where: Sault Ste. Marie, Ontario (Studio Dance Arts) - 612 Queen Street East  P6A 2A4
Who: Open to any competitive dancer (6yrs+)
​
EARLY BIRD Registration Deadline: JULY 1 (add $10 + hst AFTER deadline date)
FAMILY MAX RATE: $500 + hst = $565 (unlimited competitive siblings)
​​
LEVEL 1 (Mini): AUGUST 12-13-14     
Early bird rate (by July 1): $150 + hst = $169.50
Monday-Tuesday-Wednesday     5:00-8:15pm     3 classes daily
LEVEL II (Junior): AUGUST 15-16-17-18     
Early bird rate (by July 1): $275 + hst = $310.75
Family rate (by July 1):
Thursday                      6:00-8:00pm           2 classes
Friday                           3:00-8:00pm           4 classes
Saturday & Sunday     10:00am-3:00pm     4 classes
​
LEVEL III & IV (Intermediate & Senior): AUGUST 15-16-17-18   
Early bird rate (by July 1) $350 + hst = $395.50
Thursday                      6:00-8:00pm           2 classes
Friday                           3:00-8:00pm           4 classes
Saturday & Sunday     10:00am-3:00pm     4 classes
​
HOW TO REGISTER
Please use our online registration:
Early Bird payments must be received by JULY (add $10 + hst after deadline)

Accepted payment methods are: cash, check, debit, credit card (Visa/Mastercard)

Payable to: Studio Dance Arts
ONLINE REGISTRATION BELOW
FACULTY for MINI Workshop (Coming Soon!)
GUEST FACULTY for JUNIOR-INTER-SENIOR Workshop
​LINDA GARNEAU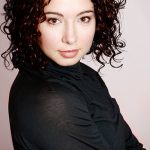 Choreographer, director, and teacher, Linda has had the privilege of a varied career thus far, creating work for stage, film, television, and ice. Her influences include jazz, ballet, tap, and hip hop with a strong sensibility to musicality. As artistic director of Helix Dance Project, she continues to explore the unique capacity of dance to tell meaningful and relevant stories; past works include Integration, Every Now and Then, Rain and Verbatim. Other recent credits include co-choreographer for the Pan Am Canadian Handover ceremony (Guadalajara), Stars On Ice (Kurt Browning), Dance Legends (Drayton Ent.), Shiver video (Shawn Desman), Assassins (Dora Award-best production), The Wizard of Oz (Drayton Ent.), The Pajama Game (Bathust Street Theatre), Triple Sensation (CBC), and The Juno and Gemini Awards. Linda continues to enjoy sharing her love of the craft and has been a faculty member at the Randolph Academy, Ryerson University, and Sheridan College.
SHANNA CIPRESSI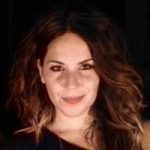 Since the age of five Shanna's feet have been moving leading her into all aspects of dance.For the past 20 years hip hop has been the main focus of Shanna's dream. The dream to dance professionally has brought Shanna into contact with some of the industries finest. She has had the pleasure of working alongside Luther Brown, Fatima Robinson, Marty Kudelka, Nick Bass, Misha Gabriel, Laurie-Anne Gibson and Marguerite Derricks, just to name a few. So far Shanna's experiences as a dancer have introduced her to the movie industry; dancing in such movies as 'Shall We Dance ', ' Confessions Of A Teenage Drama Queen ', ' My Big Fat Greek Wedding ', and as a principle dancer in ' Honey '. She has taught numerous classes and workshops throughout North America and has had the honour of teaching on Jump dance convention. Shanna has had the pleasure to choreograph on The Family Channels hit television show ' The Next Step '. Innovation and creativity are amongst Shanna's strengths as a choreographer.
DEVON PERRI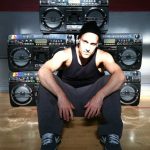 Mr. Devon Perri is originally from Toronto Canada and worked extensively in Los Angeles. He choreographed for such projects as The Toronto Film Festival as well the tap scenes in the movies; Honey, Universal Pictures and Save The Last Dance 2 MTV. He has performed in music videos for such artists as; Chris Brown-New Flame, Chris Brown-Loyal, Chris Brown-Turn Up The Music, NeYo-Beautiful Monster, David Guetta+Chris Brown-I Can Only Imagine, Timbaland-Cop That Disc, Snoop+Wiz-Young,Wild n' Free, BoA-Energetic, K-OS-Superstar + Crab Bucket, Mark Ballas-Get My Name, Yasmeen-Blue Jeans and many more. Devon has also performed on TV and stage with artists such as; the Billboard Awards w/ Michael Jackson hologram, the VMA's w/ Justin Timberlake, the V.M.A.'s, Billboard Awards, BET Awards, DWTS and Carpe Diem Tour w/ Chris Brown, So You Think You Can Dance w/ Ne-Yo, American Idol w/ Travis Garland and Stefano Langone, DWTS w/ Mark Ballas, DWTS w/ Macy's All-Stars, DWTS w/ Jason Derulo, Korean Pop Star BoA and many more. He has also appeared in commercials for Marshall's, Cali-Max, and Milk-Canada. He is still teaching at studios and workshops across Canada, the U.S. and Europe. Welcome Devon!
REBECCA ZIZEK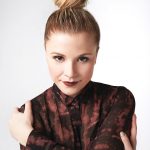 Rebecca has over 20 years experience as an accomplished dancer, teacher, choreographer and adjudicator from Toronto, Ontario. Growing up in the dance world, she trained extensively in all dance styles with some of the industry's top teachers and choreographers. In addition, she also holds a Bachelor of Health Sciences degree from Western University. Most recently, Rebecca has presented work as a featured choreographer at the APAP Showcases presented by Peridance Capezio Center (New York, 2017), as well as the Young Choreographer's Festival (New York, 2015). She has choreographed and performed for many other professional and commercial shows throughout North America including; Fever After Dark, Raise the Rhythm, Fresh Blood - The Chimera Project, New Blue Festival for Emerging Artists, Toronto Raptors Junior Dance Pak, Block Party featuring Calvin Harris, Ray- Dance Gala, Sketch (the Canadian National Exhibition), Toronto Dance Teacher Expo Showcase, Breaking Formality (Echo Dance Company/York University), Wireless Connection (POV Dance Project, company member). In addition to her professional work, Rebecca has extensive teaching and choreographic experience with students of all ages. She loves working as a guest teacher and choreographer and is in constant demand at studios, intensives and workshops across Canada, with her work receiving much acclaim. Rebecca is on faculty with Dance Attack Workshop and Convention and the Audience Dance Rivalry Convention. She is also a guest faculty member at The Underground Dance Centre in Toronto. She was a five- time recipient of the Award for Young Choreography and was the recipient of the 2015 George Lon Choreography Award (DMA), in addition to many other accolades that her artistic and innovative work has received. Many of her students have gone on to pursue professional dance careers and she has students training at Joffrey Ballet School (New York City), Toronto Dance Theatre and performance dance programs at Ryerson University, York University and George Brown College. Rebecca loves to share her versatile knowledge and experience with the next generation of dancers as an adjudicator at various competitions across Canada. Rebecca's enthusiasm and passion as an artist is undeniable and it is her honour to be able to share this with the dance community.