COMPANY WORKSHOP
AUGUST 10-11, 2019
Early Bird Registration Deadline: July 1
​
Where: Marquette, Michigan (Studio Dance Arts) - 2684 US Hwy 41 W 49855
Who: Open to any competitive dancer (9yrs+)
​
JUNIOR Level: $285
Saturday & Sunday - 4 classes daily  10:00am-2:30pm
​
INTER/ADVANCED Level: $285
Saturday & Sunday - 4 classes daily  2:30-7:00pm
GUEST FACULTY
We're very excited to welcome our following guest teachers:
DEVON PERRI from Chicago, Illinois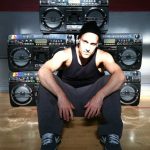 Mr. Devon Perri is originally from Toronto Canada and worked extensively in Los Angeles. He choreographed for such projects as The Toronto Film Festival as well the tap scenes in the movies; Honey, Universal Pictures and Save The Last Dance 2 MTV. He has performed in music videos for such artists as; Chris Brown-New Flame, Chris Brown-Loyal, Chris Brown-Turn Up The Music, NeYo-Beautiful Monster, David Guetta+Chris Brown-I Can Only Imagine, Timbaland-Cop That Disc, Snoop+Wiz-Young,Wild n' Free, BoA-Energetic, K-OS-Superstar + Crab Bucket, Mark Ballas-Get My Name, Yasmeen-Blue Jeans and many more. Devon has also performed on TV and stage with artists such as; the Billboard Awards w/ Michael Jackson hologram, the VMA's w/ Justin Timberlake, the V.M.A.'s, Billboard Awards, BET Awards, DWTS and Carpe Diem Tour w/ Chris Brown, So You Think You Can Dance w/ Ne-Yo, American Idol w/ Travis Garland and Stefano Langone, DWTS w/ Mark Ballas, DWTS w/ Macy's All-Stars, DWTS w/ Jason Derulo, Korean Pop Star BoA and many more. He has also appeared in commercials for Marshall's, Cali-Max, and Milk-Canada. He is still teaching at studios and workshops across Canada, the U.S. and Europe. Welcome Devon!
TALYA DOZOIS from Edina, Minnesota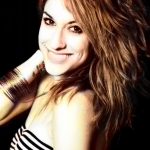 Originally from Los Angeles, Talya has been training, performing and setting choreography for over 10 years. Before moving to Minneapolis she worked in LA, NY and Chicago with some of the top choreographers and dancers in the industry. Since moving to the Twin Cities she has worked with Collide Dance Theatrical, The Phipps Dance Theater, Evolution Dance Cooperative, The Old Log Theater's productions of Guys and Dolls and Beehive.  Currently teaching at Platinum Dance Center in Minneapolis. She has been recently featured in Dance Teacher Magazine and has won several awards for her choreography at competitions included industry choice nominee and Hall of Fame MVP. Welcome Talya!
​
HOW TO REGISTER
EARLY BIRD Registration Deadline: July 1 (add $15 AFTER deadline date)
Special FAMILY Rate: $500 (unlimited competitive siblings)
Please use our online registration
Accepted payment methods are: cash, check, debit, credit card (Visa/Mastercard)
Payable to: Studio Dance Arts
ONLINE REGISTRATION BELOW