Since opening our doors in 2003, we have had thousands of talented youth dancing with us for almost two decades. From toddlers to adults, from beginner to advanced, from Recreational to Competitive, some of our former students have continued their passion and dance journey after high school.
Check out what they are up to in the professional world!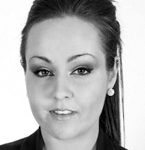 Ashley Tremblay
STUDIO DIRECTOR
Bio text etc. can go here.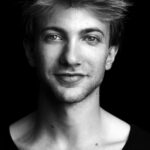 Johnny McMillan
PROFESSIONAL DANCER
Johnny McMillan (CAN) is a dancer and choreographer based in Berlin. Starting at Studio Dance Arts and later graduating from Interlochen Arts Academy, he began dancing with Hubbard Street 2 (2010) and was later promoted to the main company, Hubbard Street Dance Chicago (2012). During that time, he co-founded an interdisciplinary performance arts collective, The Rainbow Body Project, that focused on transformative experience through personal excavation. Leaving Chicago, McMillan joined The Royal Swedish Ballet (2015), as part of the contemporary division and made a similar move to Staatsballett Berlin (2018), where he resides currently. Freelancing, he worked with Gleich Dances (2008), Sasha Waltz and Guests (2018), and Jefta van Dinther (2020). As well as, touring with Alessandra Ferri during the "Evolution" gala in Italy and dancing Mats Ek's Juliet and Romeo for "Dialogues" throughout Europe and Russia. Through out his time performing, he was able to work with artists such as Sharon Eyal, Wim Vandekeybus, Jefta Van Dinther, William Forsythe, Alejandro Cerrudo, Alonzo King, Robyn Mineko Williams, Sasha Waltz, Ohad Naharin, Mats Ek, Alexander Ekman.
As a choreographer, McMillan has created work for Hubbard Street Dance Chicago, Hubbard Street 2, Visceral Dance Chicago, The Juilliard School (senior showcase), The Royal Swedish Ballet, Stockholm 59 North, Staatsballett Berlin and has produced his own independent work. His collaboration with the band Niki and the Dove (2019) for their show "Tigern och Svanen" was a highlight in his art making process. His latest work Parliament (2020), further solidified his approach not only to the physical body but as well to sound and light. He is currently working on a new piece for Staatsballett Berlin.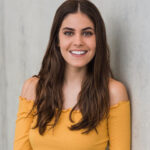 Kristin DeAmorim
PROFESSIONAL DANCER
Kristin was born and raised in Sault Ste. Marie, where she danced competitively at Studio Dance Arts until graduating in 2016. She then moved to Toronto to continue her dance training. Kristin graduated with a Bachelor of Fine Arts from Ryerson University's School of Performance in the Performance Dance Program. She trained in ballet with Tanya Evidente and Robert Glumbek, jazz with Vicki St. Denys, contemporary with Louis Laberge-Coté, and modern with Kenny Pearl and Arsenio Andrade. Within the institution, she has performed in the works of Ben Landsberg, Peter Chin, and Jera Wolfe and collaborated in the works of Peggy Shannon and Vicky St. Denys. Outside of Ryerson University, Kristin has performed in Charles Moulton's 72 Person Ball Passing Project, presented by Fall For Dance North. Most recently, Kristin is working with the Toronto dance company, Red Sky Performance, where she was featured in Jera Wolfe's work, Flow, at the 2020 Fall For Dance North Signature Program.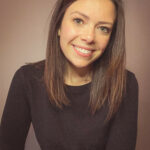 Jenna Jodoin
DANCE EDUCATOR
Jenna's love for dance started at Studio Dance Arts where she danced competitively for many years. Throughout the years she has had the opportunity to travel all over to share her love for dance, with some of her favorites being Puerto Rico, Broadway Dance Center and performing at Disney World. After high school, Jenna attended Lake Superior State University earning a Bachelor's Degree in Psychology while continuing her dance educational and completing a minor in dance under the artistic direction of Deborah Choszczyk and Joshua Legg. For the past 11 years, Jenna has continued her love of dance teaching for Allure Dance Company in Sault Sainte Marie, MI where she now leads the tap program.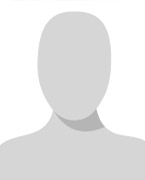 Name
EDUCATION OR INFO HERE
Bio text etc. can go here.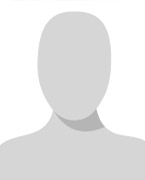 Name
EDUCATION OR INFO HERE
Bio text etc. can go here.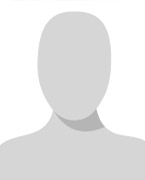 Name
EDUCATION OR INFO HERE
Bio text etc. can go here.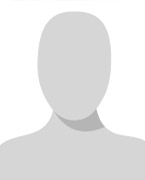 Name
EDUCATION OR INFO HERE
Bio text etc. can go here.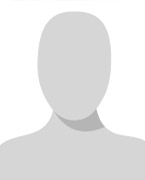 Name
EDUCATION OR INFO HERE
Bio text etc. can go here.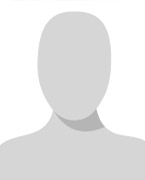 Name
EDUCATION OR INFO HERE
Bio text etc. can go here.