RECREATIONAL CHEER
All-Star Prep
Our Rec Cheer Program is designed for athletes who are looking to learn the basics of Competitive cheer, without a competition element.
Recreational Cheer runs from September-June. Teams practice 1x/week for 1 hour.
Each athlete who registers will be placed in a group based on age/level. No specialty clothing required​
​
COST OF LESSONS
Administrative fee: $35 per family (DUE at time of registration. Non-refundable) * Add HST
1 class per week: $500 per year ($50 per month - 10 equal payments) * Add HST
YEAR END RECITAL
At every lesson, students learn technique and other curriculum. Eventually, they start to rehearse a choreographed cheer routine that they will perform in full costume at our spectacular year end show. Our recitals are professionally produced and are the highlight of the season for family, relatives, friends and audience members.
CLASS DRESS CODE
Any athletic wear - shorts, yoga pants, leotards, tshirts, tanks, etc.
White socks and white clean indoor gym shoes.
NO jewelry or accessories. Hair slicked back in a tidy ponytail.
MEET OUR COACH - CHANTAL GIBB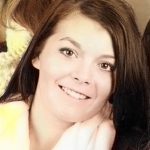 ​
CONTACT US
Phone: 705 253 0800
Email: info@studiodancearts.com 
​
HOW TO REGISTER
To register, please use our ONLINE REGISTRATION form below.
1) Fill out all required information on the online form...
2) Provide the following method of payment...
a) Credit card OR void check (for pre-authorized debits)
Please note - We can not accept your registration without a valid credit card or void check on file for payments. Once we receive your completed form, we will call you to confirm your registration.​
ONLINE REGISTRATION BELOW