COMPETITIVE CHEER (ALL-STARS)
Competitive cheerleading is when cheer squads compete against each other at a competition.
At a typical cheerleading competition, teams perform a 2 and a half minute routine with music that includes stunts, jumps, tumbling. Teams are judged by a panel of cheerleading experts on difficulty and execution.
Teams compete based on age and difficulty level (1-6, 6 being the most difficult). It is a co-ed program welcoming both boys & girls (6yrs+)​.
Our team CHEER NORTH competes on average 1 to 2 events out of town per season.
2021-2022 FULL SEASON
Our full season is a program that runs for a TOTAL 35 WEEKS.
Term 1: September 11, 2021 – December 18, 2022 (14 weeks)
Term 2: January 3 – June 4, 2022 (21 weeks)
Recital Week: June 6-12, 2022
The season culminates with performances at our Year End Show (recital).
2021-2022 IMPORTANT DATES (COMPETITIVE)
September 1 DUE: 1st tuition installment
September 11 Classes commence
October 1 DUE: 2nd tuition installment
October 11 CLOSED Thanksgiving Monday
October 18 Monday practices commence
October 22 DUE: COMPETITIVE Team Uniform deposit (50% of total cost * remaining balance due upon arrival in January)
November 1 DUE: 3rd tuition installment
November 15 DUE: RECREATIONAL Recital Costume Fees
December 1 DUE: 4th tuition installment
December 15 DUE: Competition entry fees
December 19-January 2 CLOSED Christmas/New Year's break
January 1 DUE: 5th tuition installment
February 1 DUE: 6th tuition installment
February 11-13 COMPETITION EVENT #1 (Cheer Evolution Ontario Championships) - Kitchener, Ontario
February 21 CLOSED Family Day Monday
March 1 DUE: 7th tuition installment
March 13-20 CLOSED March break
April 1 DUE: 8th tuition installment
April 15 CLOSED Good Friday
May 1st DUE: 9th tuition installment
May 23 CLOSED Victoria Day Monday
June 1 DUE: 10th tuition installment (FINAL) & any previous unpaid balance
June 4 Last day of classes
June 6-12 SAULT STE. MARIE Recital Week
2021-2022 WEEKLY SCHEDULE
Practices held at 610 Queen Street East (Studio Dance Arts):
Monday  5:30-6:30pm with coach Tara
Wednesday  7:30-8:30pm with coach Tara
GENERAL INFORMATION
All athletes must wear white shoes with white socks.
Please make sure white shoes are being worn to practice.
If your child has indicated they are a "flyer" for any part of the routine, we highly recommend and encourage they get Cheer Nfinity branded shoes.
Locally, Steeltown Shoes on John Street has a few pairs left in stock for Nfinity brand cheer shoes.
Flyer specific Infinity branded shoes will be the Flyte and Vengence series. However, this brand has other white cheer options as well.
Link to the Nfinity shoe company: https://www.nfinity.com/collections/cheerleading
All athletes should come to practice wearing clothing that is blue, black, or white, in accordance with our team colours. Clothing does not have to be CNA specific, although there is CNA merchandise available to order in our office store.
Practice wear from previous seasons is also appropriate.
HEAD COACH - TARA SLUMSKIE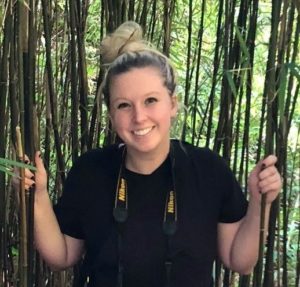 NCCP (Gymnastics Coach Certification Level 1), BLS (Basic Life Support), BScN (Bachelor Science in Nursing). Former Cheerleading athlete with YMCA Recreational cheer, All Star Level 3, All Star Level 4 Co-Ed College/University. Cheerleading Head Coach for Sault College - Coaching All Star Level 4 Co-Ed College/University Division. Welcome Coach Tara!
​
INTERESTED IN JOINING OUR TEAM?
If you are interested in joining our Competitive All Star Team, fill out the online registration below.
An assessment appointment with coach Tara will be made for you.